Turbo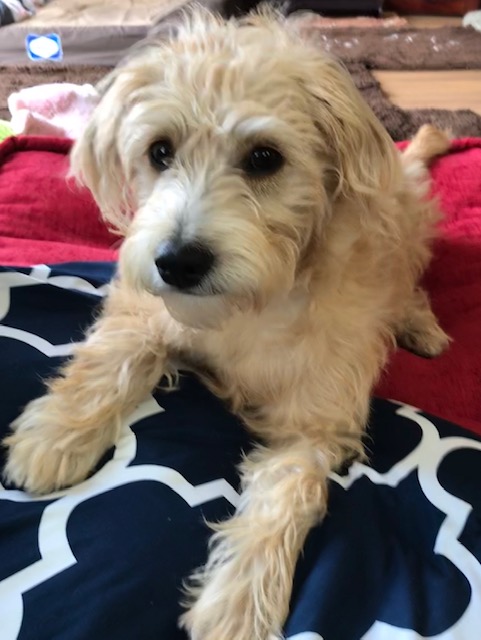 I had been looking for a Mini Labradoodle for a while when my sister stumbled on John's ad. I was in California and they were in Utah. John made the process seamless. He was available for a phone conversation to ensure I was a fit for his puppies and provided plenty of photos and information about his pups. He welcomed my sister and brother-in-law into his home to interact with the puppies to ensure we chose the puppy that was the best fit for me. We were able to video chat so that I could get a good feel for each puppy before making a decision. There was no pressure to hurry my selection which I really appreciated. John was upfront about the cost and there were no hidden costs. My new addition did not disappoint! John ensured she had the necessary shots before my puppy even left his place. He also provided me with all of the documentation I needed to give to my vet on our first visit.
I named my little girl Turbo and she has been the joy in my life since bringing her home in May of this year. She made the 12 hour drive home to California with no issues at all. Turbo is a healthy and great natured puppy. She did not have any puppy health issues. She was the picture of health and so pretty. Since I have had Turbo, she has socialized very well and has been the perfect little girl (besides the normal puppy behavior, of course). Turbo is very smart, has a beautiful coat that sheds a little, is very energetic, but well-behaved.
John was great to work with and has always taken an interest in Turbo's progress over the months. John is committed to providing families with a new member of the family and not just breeding dogs for profit. I made the right choice by waiting for the puppy and breeder that was right for me. You will not be disappointed trusting John with your next family member.
Melissa G.
- San Diego, CA